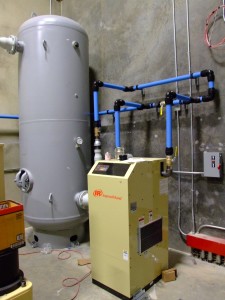 Axcon is a 
service company
 – even though "
Service
" is a word that far to often, has lost it's meaning. Many companies claim to provide good service, but in the end few really do. Axcon subscribes to the notion that since we are a service company,
great service must be a given!
Axcon provides nationwide mechanical installation, on-site fabrication solutions and services for the Supply Chain, Retail Distribution, Food and Beverage, Manufacturing and Material Handling industries.
We maintain integrity throughout our business cycle and that means delivering on our promises, and doing whatever it takes to get the job done. We think it's the right way to do business. Our customers agree, since they choose to collaborate with us on additional projects. Keeping our promise is not an option, it's part of who we are.
We don't talk about or claim to provide good service. We demonstrate it!
5 Reasons Clients choose Axcon